It looks like we're trying to create an elaborate canal system in our backyard, but really, we're just having our sprinkler system retrofitted to our new landscaping plan. Originally, we thought we might try to do it ourselves. We later came to our senses, as we decided it was better to be sure the sprinkler system worked correctly and that it was worth it to pay someone who did this all the time. Boy were we right! Just watching the guys maneuver around the yard with the ditch witch makes me grateful we didn't try.

But what is most amazing to me is the amount of rock they unearth (and it's not like they are digging more than 12 inches down). I knew quite a bit of rock lay just beneath the surface based upon my personal experience digging up our front beds. But holy cow! We're on a stinkin' quarry. My mom suggested lining our beds with them. I thought it was a cool idea, but was sure we'd never have enough to make it all the way around. Wrong, wrong, wrong. I think we have enough rock to build a retaining wall or a whole new addition onto our house. Okay, okay, I exaggerate...but only a little. Check out the pictures and see what I mean.



For size comparison, look at our 75 lb lab next to the tub.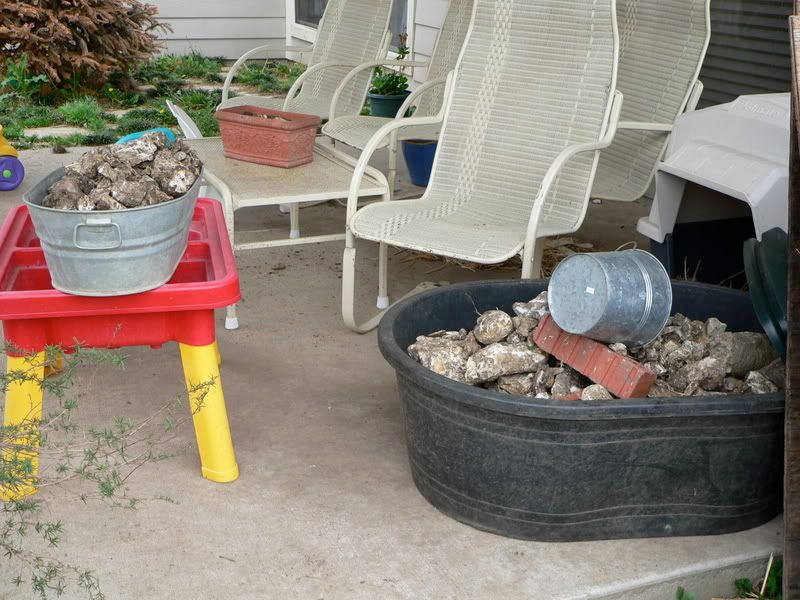 Between these two buckets, we collected most of the obvious rocks from about 1/4 of our yard.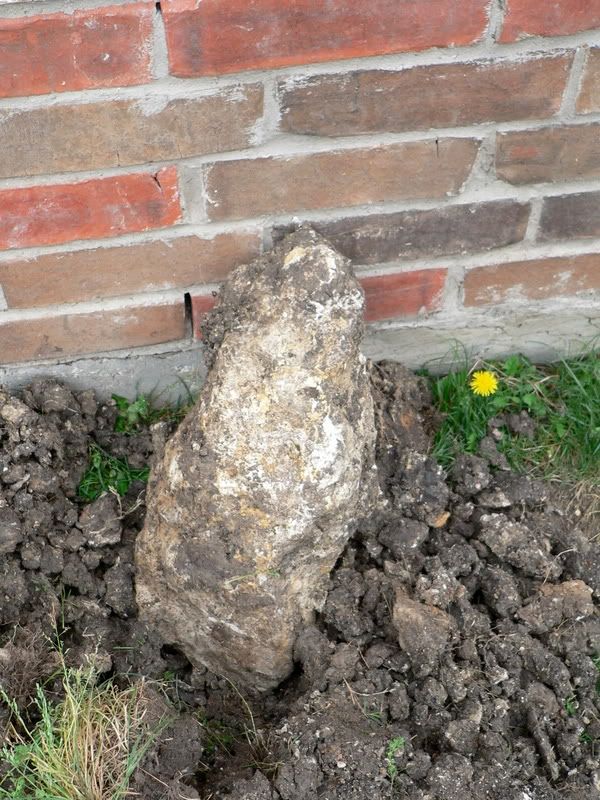 This is one of the largest rocks we found so far. Use the bricks for size comparison.


Now if I were LL or Charity, I could probably come up with some deeper application to my life and spit it out here:______________. But since I'm not, all you get is a quirky story and some pictures of rocks. Happy Friday!